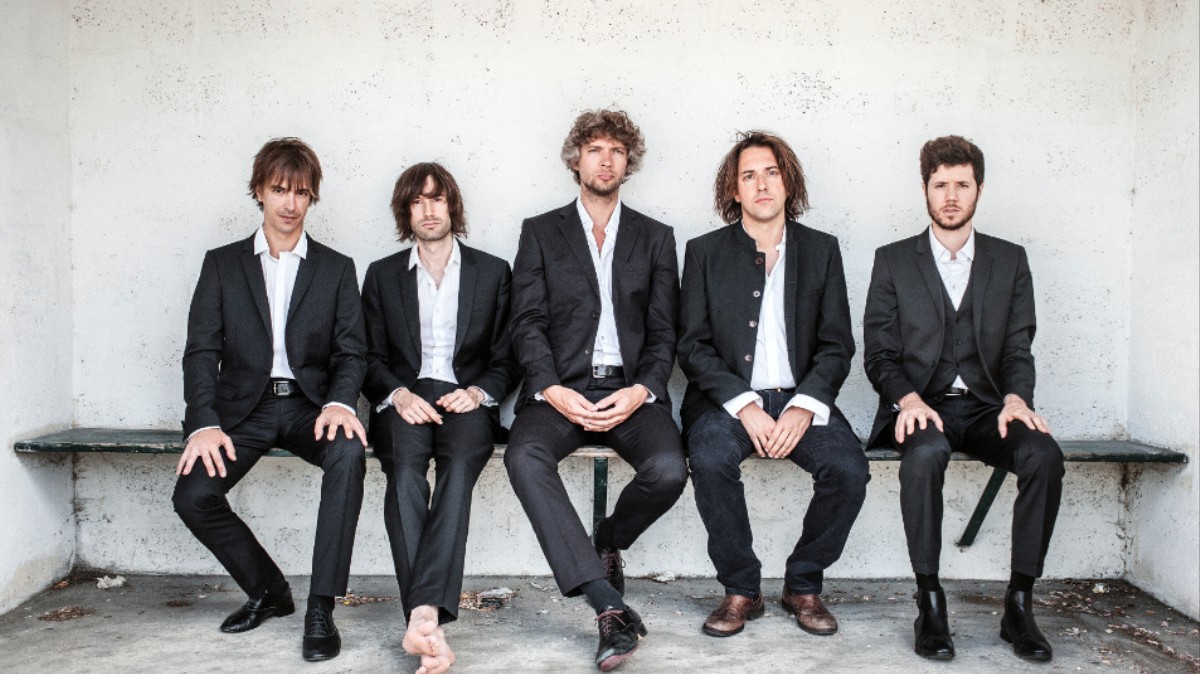 ANALOGUE ELECTRONICS (if yes)
A special evening between performers and experimenters …
◾ Contemporary Cabaret
Transposing the strength, variety and hypnosis of an electro live with a group of five acoustic musicians is Cabaret Contemporain's four-year experience. In the heat of the moment, it takes on every date a new form. This tour de force and skill is played on instruments (guitar, drums, piano, two double basses) prepared according to their own methods, and restores the energy of dance music to the sweat of their foreheads. In the past, we saw them collaborate with Etienne Jaumet that we will find in the second half of the evening. We now find them with their own compositions and a new live which confirm their reputation of "giant box" and bear the trace of their inspirations: Kraftwerk, Jeff Mills, Four Tet, or James Holden.
◾ Etienne Jaumet
Since the release of "Night Music" in October 2009, a lot of water has flowed under the bridges. Arrived as an outsider, with a particular course (because Etienne comes from the Indé scene than the Electro), Jaumet has won through his captivating lives. Alone at the control of his ship, he happily goes from the saxophone to the drum machine (his TR 808 darling), while turning the modulation knobs of synths, or sending his voice in an echo … A solitary trip where the listener is snapped up for a galactic trip.